WHEN THE NOTORIOUSLY MONOSYLLABIC CALVIN COOLIDGE DIED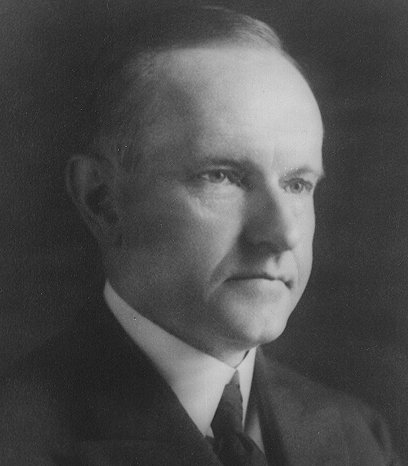 Coolidge: a different type of Presidential dullard
When the notoriously monosyllabic Calvin Coolidge died, Dorothy Parker reportedly asked "How could they tell?"
And while we're on the subject of the 30th US President, it is said that after a church service a reporter asked Coolidge what was the subject of the sermon. "The minister preached on sin," CC replied. So what exactly did the minister say about sin, the reporter asked. "He was against it," said Coolidge.
Would that US Presidents were that witty these days.